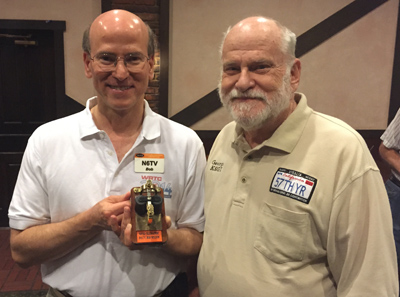 N6TV RECEIVES "GIFTED TELEGRAPHER" AWARD
At the August 2, 2015 Club Meeting,
Bob, N6TV
received the new prestigious "
"Gifted Telegrapher"
award from award-creator and ham radio Elmer extrordinaire,
George, K6GT

(Also receiving the"Gifted Telegrapher" award was

Bob, K6XX

, who was unable to attend the meeting)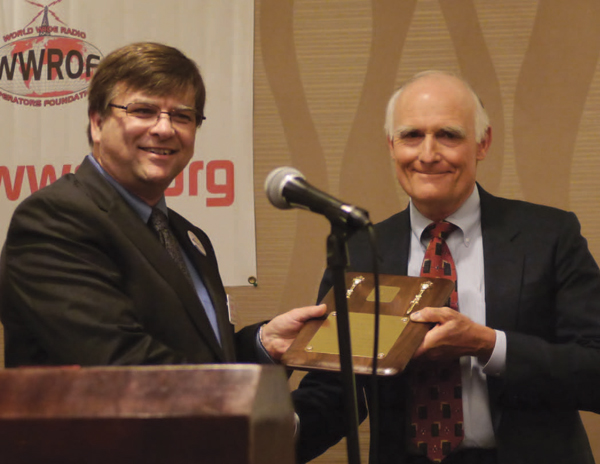 Ed Muns, WØYK Inducted Into The CQ Contest Hall of Fame

at 2014 Dayton Hamvention
References:
1. Announcement 2. Video
Randy Thompson, K5ZD presents the 2014 CQ Contest Hall of Fame plaque to inductee and CQ RTTY Contest Director Ed Muns, WØYK,
(Photo by and courtesy of Bob Wilson, N6TV)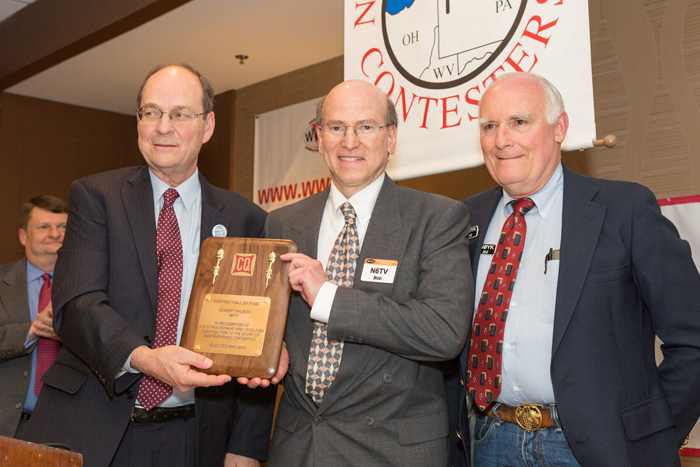 Bob, N6TV inducted into the
CQ Contest Hall Of Fame
at 2017 Dayton Hamvention
Congratulations, Bob!
Dave Siddall, CQ Contest Column Editor (K3ZJ), Bob (N6TV), Ed Muns (WØYK)
Photo credit to Rus, K2UA